What is WHMCS? Explained for Beginners
What is WHMCS? Explained for Beginners

Written by Davide Mantenuto
Back
Posted on 4 may 2020 / Updated on 24 november 2020
Reading time 7 minutes
WHMCS as Fast as Possible
It's much easier to understand what is WHMCS making a parallelism with WordPress. Of the many free CMS, WordPress is the best and most popular solution to start a blog. WHMCS is the same in its reference market. It's the way go to start a hosting business for providers, web agencies and IT professionals.
Both systems are the undisputed market leaders in their respective field. WordPress reaches 60% of market share. WHMCS attracts about 50.000 customers worldwide. They are both flexible and can accommodate several  businesses needs. In them there's more than a control panel and a blogging platform.
That said, similarities end here. WordPress is free, open source and good at many things. WHMCS kicks off at 15.95 $ per month. Source code is obfuscated and even if it is a solid platform, there are some shortcomings.
WHMCS Alternatives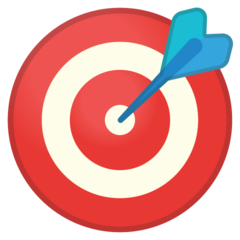 The most common alternatives include HostBill, Blesta and ClientExec. We can argue for days about who has the best features but the thing is that WHMCS has the best quality/price ratio. It offers an all-around platform that is highly extensible. Even though WHMCS isn't perfect, it is still good at many things.
In general Blesta is considered the number one competitor of WHMCS. Blesta shines at payment processing but it can't match the features offered by WHMCS. Maybe right now you don't think you need so many features but as your business grows you'll need them for sure.
We can't talk about WHMCS alternatives without mentioning custom-made platforms. If you are thinking about creating one to emulate what WHMCS already does, think twice. Unless you have the budget of GoDaddy or OVH, you can't keep up with changes in technology. Over the years we helped many companies transitioning from custom-made panels to WHMCS. We've never seen the opposite.
Find a WHMCS Expert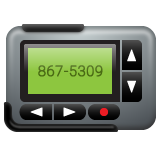 The sooner you learn you need a WHMCS expert, the quicker you'll be successful. We're not talking about "general purpose" developers. This includes developers experienced in other areas like WordPress, Magento. You need an actual expert of WHMCS. Being a developer is not enough.
Over the years we've seen many tragicomic WHMCS setups. Many companies dissipate energies and waste time employing workers in labor-intensive processes that are completely unnecessary. All this for misunderstanding concepts of WHMCS configuration and lack of knowledge.
Part of our job is to teach companies how to properly use WHMCS. We also help them to rethink their operating models to get out of traps that many people fall into. Poor decisions when designing products and configuring billing can make a significant difference between success and failure. Start off on the wrong foot can lead to face big problems in the long run.
Don't get us wrong, we're not applying for the job. It's just that we've seen so many messed-up WHMCS that our eyes hurt. Below we're going to list experts of WHMCS including our competitors. We recommend them to everyone - with one exception.
We hope to stop seeing tragicomic WHMCS as more companies rely on experts. Last time I've seen a WHMCS where a heavyweight PHP library was used to run queries on database. In WHMCS all it takes to interact with database is a single line of code.
Would you ever work with your server without knowing the command line? Same goes for WHMCS. You have to respect its complexity, there's no room for second thoughts. To this end, we provide any kind of solution including 360° support. We have also developed a wide selection of WHMCS modules.
We understand that the costs for experts are high. If your budget is tiny, go for the "learning by doing" approach. Keep your feet on the ground and read our beginner's guide for WHMCS.
WHMCS Useful Links
Among all softwares of this kind, WHMCS is no doubt the one with the biggest community. There are thousands of third-party modules and templates. Hiring developers and designers is a little bit difficult. As popular as WHMCS can be, it is a small niche compared to CMS like WordPress. If you need something done, you can count on the following resources:
Having a community makes things much easier. Luckily WHMCS forum is  very active and full of skilled people (cough... Brian) that are willing  to help. WHMCS staff also takes part to the forum. We partecipate ourselves as well.
Automation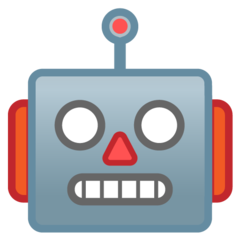 Many companies refuse to use or don't know how to configure WHMCS automation. Automation frees from many labor-intensive processes. It allows to focus on core competencies and on extending customer base. That's the very point of using WHMCS and probably the main reason why people buy it.
That said, many still waste time in doing things manually. This halves productivity and lead to lower profits. In the same time it increases defects due to human errors. Embrace automation to elevate your business getting rid of repetitive and rules-based processes.
Scalability
WHMCS lets you achieve impressive results with very small  efforts. You are not going to use all its features from the start but it is nice to know it can support a growing company. WHMCS in fact can scale from small to large enterprise.
To give you an idea about how well WHMCS performs, it used by companies with million euros in revenue. The amazing thing is that you can get it as low as 15.95 $ per month.
Fexibility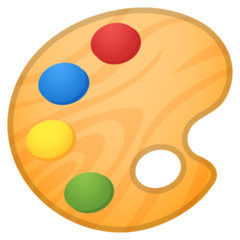 WHMCS can play its role also in non-hosting contexts. We are the most prominent example since we use it to sell WHMCS modules but it doesn't stop here. It is regularly used to sell any kind of product from radio stations to consulting services and VoIP. Many also use it for billing and support functionalities.
On paper you could use it to sell even physical products like you would do on Magento and PrestaShop. We're not saying that you should use for everything but to some extent it can adapt to any scenario.
WHMCS Integrations
WHMCS is integrated with all leading control panels, providers, registrars and payment solutions. cPanel, Plesk, DirectAdmin, eNom, ResellerClub, Weebly, Symantec, CloudFlare, PayPal, Stripe... There are over 200 native integrations with many more  available in the Marketplace. Also don't forget that you can create custom integration with anything.

Obfuscated Code with ionCube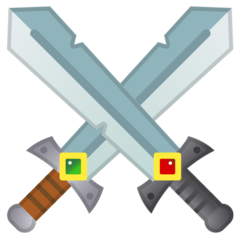 There's a lot of debate about WHMCS being closed source (PHP files are obfuscated with ionCube). People claim that WHMCS should open up for a number of reasons. The most popular is that developers could benefit from open source.
Curiously such claims don't come from developers specialized in WHMCS. With more than 10 years of experience with WHMCS, we have never had the need to "see" the actual code. You can get almost anything done with API, action hooks and programming skills. We have a post where we publish a free collection of action hooks.
Reading source code would have helped us a couple of times but it is not is necessary. If you've been suggested to stay away from WHMCS because of obfuscation, it's a nonsense. We're the living proof that working with obfuscated code is perfectly fine.
Weaknesses of WHMCS
WHMCS doesn't have a decent billing system and lacks search engine optimization tools. It doesn't offer the functionalities of a CMS and has a very basic affiliate system.
You can't run a hosting business with such limitations and giving up is not an option. The good news is that we created WHMCS modules to address these issues. The following modules allows to turn weaknesses of WHMCS into strengths.
Module
Summary

Transform WHMCS into a complete CMS like WordPress:

The complete billing solution:

Electronic invoicing, Tax Stamp

Boost business growth with affiliate marketing:
Upgrading WHMCS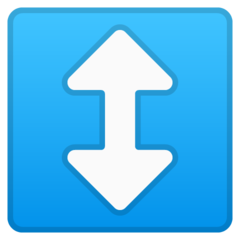 WHMCS used to be relatively simple when it comes to upgrades but over the years the situation has worsen. WHMCS staff would tell you that the latest version is «stable» and «recommended for all new installations and upgrades».
The truth is that upgrading WHMCS is complicated. It feels like jumping off cliffs believing you can fly. It is important to avoid upgrading WHMCS as soon as an update is available. The only exception are security patches.
Running an outdated version (but not too old) is not the end of the world. If you need help with the upgrade, you can use our WHMCS upgrading service.
Speak Your Mind
Cancel Reply