Reducing the number of Invoices
Reducing the number of Invoices
Billing Extension
 helps modern businesses by reducing the number of invoices, saving a company paperwork, manpower and money. This is also a "green" process that saves kilowatts of electricity and trees. Let's see the benefits with some use case scenarios.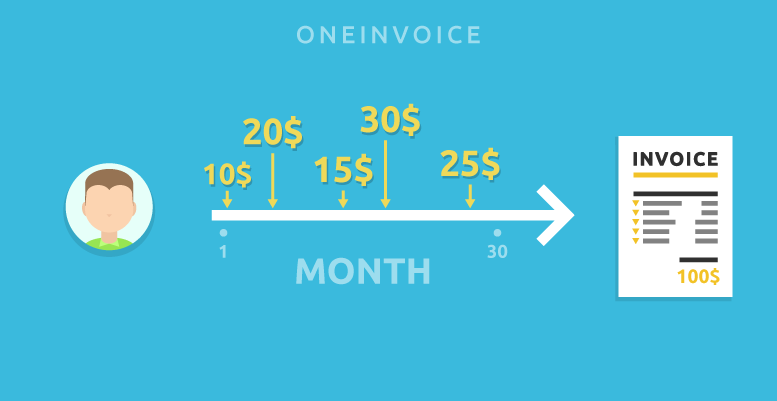 With
OneInvoice
WHMCS annually generates a maximum of 12 invoices per customer. Customers keep receiving proformas but 
Billing Extension
prevent them from turning into invoices. All information about payments, items, products/services and domains involved are stored for later use. At the end of the month the module issues a single invoice for each client.
Recap:
Monthly invoice
Multiple payments
Renewals work normally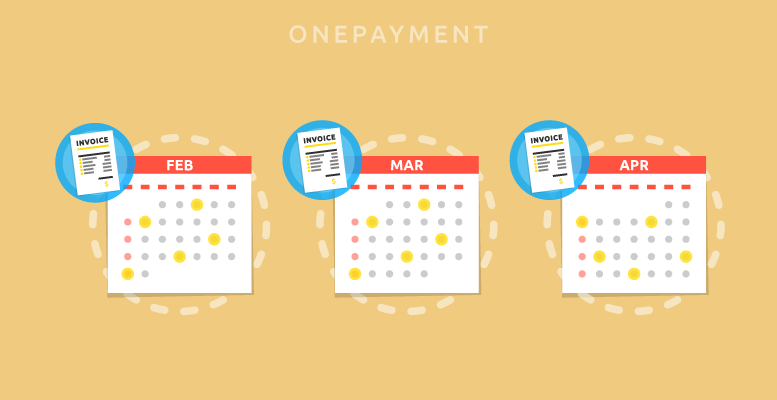 OnePayment
extends the concept of OneInvoice to transactions, allowing you to receive a maximum of 12 payments per customer. Let's suppose you have 500 active customers with the same setup: 5 products/services 50 € each. Your Payment Gateway fees are 2.4% + 0.35 € per transaction.
In this example you generate 30.000 invoices, pay 46.248 € transaction fees, send up to 120.000 email notifications every year.
On the other hand, with OnePayment you would end up with 6.000 invoices, 38.050 € transaction fees and up to 24.000 email notifications.
As you can see the number of invoices and email notifications has been reduced by
80%
, saving
18%
in transactions fees and most important reducing your reliance on paper.
Recap:
Monthly invoice
Monthly payment
Easier renewal process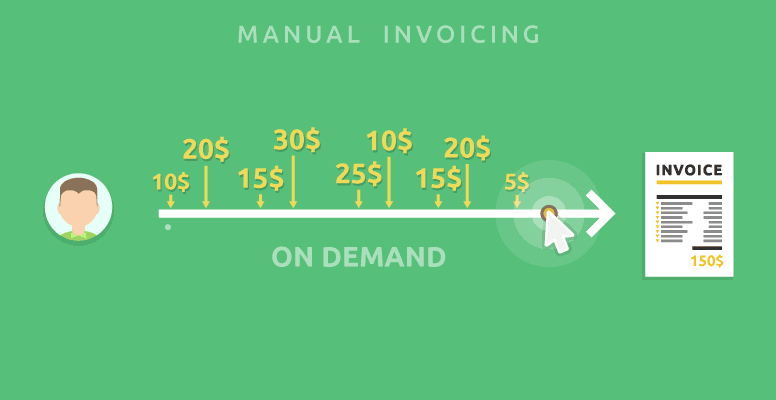 Manual Invoicing
is an evolution of OneInvoice. Instead of issuing a monthly invoice you are free to choose when to generate the invoice.
Recap:
Invoice on demand
Multiple payments
Renewals work normally
Final notes
From version
2.2.65
, OneInvoice, OnePayment and Manual Invoicing can be used simultaneously both globally and for specific customers. For example you can have customer X with OneInvoice, Y and Z with OnePayment, W with Manual Invoicing and use the default billing mode of WHMCS globally for all other clients.