Integrating WHMCS with Your Website
Integrating WHMCS with Your Website

Written by Davide Mantenuto
Back
Posted on 25 may 2020 / Updated on 18 september 2020
Reading time 8 minutes
WHMCS Bridge
WHMCS is the leading web hosting manager. It covers all aspects of running a hosting business but for the rest is too basic. For example the built-in news and knowledge base seem to come from the 90's. There's no room for Search Engine Optimization and a blogging platform. It also misses recent technologies like Open Graph Protocol and Structured Data.
As opposite, CMS like WordPress, Joomla or Drupal are great for publishing contents. They include all the recent SEO enhancements. Blog? Check. News? Check. Documentation? Check. The only problem is that a CMS doesn't know anything about managing a hosting business.
You might think that using both systems together is a great idea. You can the best from WHMCS and the CMS nulling weak spots but the reality is different. It took us almost a decade to understand that mixing WHMCS with say WordPress is a terrible idea. All you get is Frankenstein.
The problem here is that a CMS gives the impression that your site is taking shape very quickly. Installation is a question of minutes. There are a thousands of templates to choose from. If you need something special, thousands of plugins are a click away.
The truth is that using a CMS to deliver contents and WHMCS to manage your hosting business, is like taking care of two babies. You have more to do and less time to do it. Let us describe you what you're going to face if you choose to follow this path.
Managing WHMCS and CMS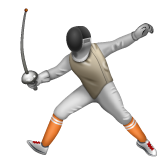 To make your hosting business shine and prosper, first you should be learning the tools you rely on. Avoiding common mistakes in WHMCS is crucial since the learning curve is very steep.
As a reference, we use WHMCS from day one and we're still learning. It takes years before you feel confident. Using a CMS next to WHMCS slows this process even further. In fact you need to keep up with an additional software like WordPress, Joomla or Drupal.
How can an human keep an eye on tickets, servers, web panels, modules, registrars, CMS and plugins all in the same time? If you have a team of professionals or your name is John Wick that's good but is it really worth it?
Running two systems doubles complexity. You end up having multiple databases, credentials, GDPR & cookie policies. Invoices, orders, payments, products and services are on WHMCS. Posts, comments, marketing campaigns and analytic tools are on the CMS.
No matter how good is your team, you dissipate energies and waste time. Not to mention if you are a one-man company or have a small team. In this case you can't cope up with such a structure and you will likely neglect part of the duties.
Upgrading WHMCS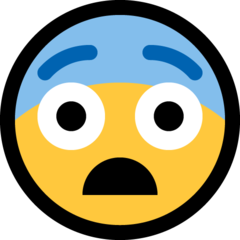 WHMCS and your chosen CMS both need updates. You can't postpone them for too long. It would expose yourself to the obvious risks of running outdated software.
We cannot speak for CMS, but WHMCS over the last few years has become a time bomb. Upgrading WHMCS is like jumping off cliffs believing you can fly. Before you attempt an upgrade, you need to:
Backup all files (200+ MB) and database (40 MB up to several gigabytes)
Make sure all third-party modules are compatible with the latest version
Double-check all settings and action hooks in use
Update template in line with recent changes
Deal with new bugs that adds up to old ones that never get fixed
Try new features that most of the times look incomplete and never tested before
React to an option that has been deprecated for whatever reason
If you are brave enough you can try to upgrade a production system. If something goes wrong you have to perform a roll-back. Far more likely, first you will try it on a test system where you duplicated WHMCS.
It looks complicated and time-consuming and it actually is. That's why we have customers that are still running WHMCS v5 that has been released almost 10 years ago. They're scared of upgrades. If you need help you can use our WHMCS upgrade service.
This was for WHMCS but what about the CMS? It doesn't magically update itself so you need to go through a similar process again. How many months will your patience last? Anything can break your integration or "bridge" in any moment.
In the long run, sooner or later you end up discarding updates diminishing security level. Taking care of WHMCS, CMS and the integration itself is in fact a frustrating experience.
Templates
You surely want your chosen CMS and WHMCS to look the same. This way visitors don't notice they're navigating through different platforms. To this end, you need to create two versions of the same template. It can take weeks or months depending on your skills.
It should be noted that WHMCS uses Smarty and Bootstrap 3 while a CMS like WordPress uses on HTML and Bootstrap 4. As results, responsiveness and syntax are be different. Making things twice taking into account exceptions is not a wise way to invest time.
Login & Database
Next we have the need to share customer logins between WHMCS and the CMS and sync users' database. Of course logout have to work from both sides. You can make it happen with a couple of action hooks, PHP scripts or a bridge. But the final result is not the same as having customers consolidated on one platform.
You still need to back and forth from CMS to WHMCS administration. Posts publishing occurs from WordPress while invoices are on WHMCS. It's like using driving a car with two separate steering wheels. It's counter-intuitive design.
Duplicated features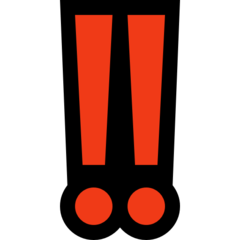 What about products' page, order process, members area, contact us and news? Such features exist on both WHMCS and CMS. The first step is deciding who does what. Second put it into practice with a bunch of scripts. Let's focus on news supposing you want to use WordPress.
Begin disabling WHMCS Announcements by coding a couple of action hooks. Once you removed all references from navbar and sidebars, redirect visitors to WordPress. Last create htaccess rules to redirect old announcements still indexed on Google.
This requires programming skills, extensive knowledge of WHMCS and a couple of hours. And here we are talking about news but there are tens of duplicated features to rectify. That's not impossible but it's starting to become too much effort to be worth it.
Tracking and Analytics across WHMCS and CMS
Let's move to analytics, conversion tracking and marketing campaigns. Who should benefit from such efforts? WordPress or WHMCS? No matter what the answer is. Both need tracking and analytics otherwise you miss half of the data.
What's the point of having visitors clicking on Facebook Ads and see them disappearning when they move from WordPress to WHMCS? This undermines your efforts. You can't even understand if your marketing campaigns are generating sales.
Search Engine Optimizaion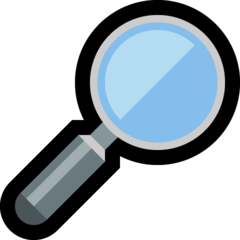 A CMS rocks from an SEO perspective while WHMCS is terrible. A post on your CMS outshines WHMCS where you are actually selling products.
Most people try to solve the problem by replicating products' pages on WordPress and link them to their counterparts on WHMCS. This adds steps to the purchasing process making it too long and complex for no actual reason.
Moreover WHMCS is so bad at SEO that causes problems with indexing and duplicate content. This affects also your CMS since search engines penalties affect both systems.
Securing WHMCS and CMS
Both platforms have to stay on separate hosting plans to avoid vulnerabilities. In fact a cracker could get access to WHMCS by simply exploiting a vulnerability of your CMS. The very fact that systems have to stay separated can turn the easiest of the task into a PHP nightmare.
Abandoned websites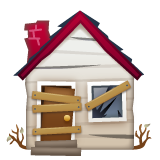 We could go on forever with examples but it's clear that WHMCS bridges and integrations are not the way to go. It requires to much work and efforts that you weren't expecting. Completing an integration takes months. Keeping it functional with upgrades is an ongoing concern that never ends.
It's so exhausting that sooner or later nobody cares anymore to update the CMS and WHMCS. We speak speak from experience. The majority of CMS we integrated with WHMCS have been abandoned because few companies have time and skills to update them.
From time to time the owners of these websites contact us. They want us to "refresh" the integration but let's face it. Integration is not sustainable for both. It is expensive for customers and extremely boring for us to complete. The good news is that there's another way.
Using WHMCS as CMS
We have more than 10 years of experience in WHMCS. We completed countless integrations with several CMS and custom-made sites. We realized that we were reinventing the wheel on every integration so we came up with the idea to use WHMCS as CMS.
It took us a lot of time but we finally managed to wipe out clumsy "bridges" and fragile integrations. We developed a module to transform WHMCS into a complete CMS. It lets you publish contents on the internet to:
The module is named Mercury and has nothing to envy to WordPress, Joomla or Drupal. It comes comes packed with all latest SEO tools:
Meta descriptions
Open Graph Protocol
Structured Data JSON-LD
SEO Friendly URL
Canonical URL
Sitemap generator
Multi-language support
This same post you are reading is powered by Mercury. More in particular this entire website is based on WHMCS and every page you see (news, posts, documentation, live demo, changelogs, feature requests...) has been made possible with Mercury.
We don't waste time with templates, two admin interfaces, separate databases, credentials... it's all part of WHMCS. This way we accomplished to use WHMCS both as CRM and CMS.
We're proud to say that integrations and "bridges" are things from the past. Mercury helps us saving a lot of time which is ideal for daily use. Next time you start thinking about an integration, do yourself a favor and give a try to Mercury.
Additionally Mercury includes also our technologies:
By using Mercury you won't have any of the disadvantages listed above. WHMCS will be the only panel to use for both CRM and CMS.
You might also be interested in our free collection of action hooks for WHMCS.
Speak Your Mind
Cancel Reply