Live Demo Before You Buy
Live Demo
Live Demo Before You Buy
Live Demo
Testing a software doesn't have to be difficult.
Try our WHMCS modules in less than a minute!
Select the module you want to try and start your free trial now.
You will be given accesso to a newly setup WHMCS with dummy data and all modules ready for use.
Your WHMCS also comes with tools that allows to run cron job and reinstall your demo in one click as many times as you want. It is all placed in the sidebar.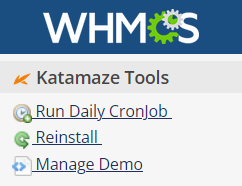 ---
Begin Your Free Trial
Use these credentials to log in
If demo doesn't start or WHMCS gives error, contact us.
---