Better Form Inputs for Better User Experience in WHMCS
Better Form Inputs for Better User Experience in WHMCS
Better Form Inputs for Better User Experience in WHMCS
Better Form Inputs for Better User Experience in WHMCS

Written by Davide Mantenuto
Back
Posted on 9 january 2018 / Updated on 1 october 2020
Reading time 1 minute
Every day administrators and clients using WHMCS have to interact with several kind of input fields be they calendars, dropdown menus, sliders etc. The implementation of these fields is not always optimal and coherent.

MagicInput is the tool we developed and integrated in all our modules to offer a better and consistent experience to users when they use input fields inside forms. MagicInput is a library that contains countless types of input fields optimized to better suit the context. Let us show you some examples.

Checkboxes styled to look and work as a toggle.




Bigger and colored radio buttons for better usability.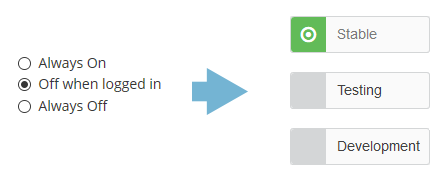 Set number value as you prefer with mouse scroll, buttons or keyboard.




Type to search, select multiple items without holding CTRL, items splitted into groups and buttons to select/deselect all.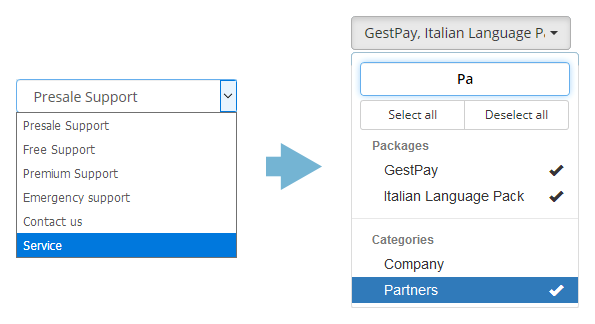 Responsive date range picker with quick selectors available on the right.




We also made sure that every single text respects the language currently set in your back-end or front-end including months, days of the week, buttons, place holders, warnings and descriptions etc. Below you can find a partial list of input fields available in MagicInput:
Text field
Numeric field
Slider
Toggle on/off
Text area with or without WYSIWYG editor
Radio and checkbox selectors
Dropdown menus with sinngle/multiple selection and support for real time research
Color picker
Dale selector single or by range
Date-time selector
File uploader
Speak Your Mind
Cancel Reply