SEO Implications of Using Premade KB Articles for WHMCS
SEO Implications of Using Premade KB Articles for WHMCS

Written by Davide Mantenuto
Back
Posted on 11 january 2021 / Updated on 24 january 2021
Reading time 4 minutes
Premade KB Articles: The Good
All right, first things first, there's nothing intrinsically wrong in using premade knowledge base articles. They allow quick implementation of Tier 0 (or self-help) support serving multiple beneficial purposes:
Customers resolve problems on their own rather than have to contact you
People with open tickets are more inclined to read KB instead of waiting for their turn
In the long run this shapes customers' behaviour. They rely more on KB than on tickets
One of the most popular source of premade KB articles for WHMCS is PreMadeKB.com. This is just my honest opinion. We don't earn anything if you decide to buy their products.
That said, don't stop here and continue reading. We still need to warn you about some common misconceptions about premade KB articles. This also applies to premade articles in general.
Premade KB Articles: The Bad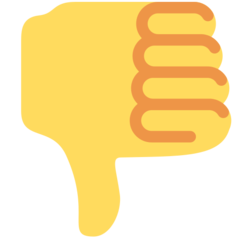 From an SEO perspective, premade KB articles are bad. Think about it. You are using articles published on thousands of websites. Google loves content variety and uniqueness. With thousands of websites posting the same contents we're on the opposite side of this view.
The only good content is custom content. In practice it means your premade articles have zero SEO value as many host the same content. However many still think that buying them improves rankings. The reality is that there are no SEO shortcuts.
As a reference, it took us more than 8 months of SEO to increase traffic by 462%. But we are still far from unlocking our full potential. SEO is not a sprint but a marathon. Would you like to replicate our performance? Read our WHMCS SEO guide.
Another way to think of premade knowledge base articles is that they are better then nothing but they should be unique. This however is a very time consuming process. In conclusion don't buy premade articles with SEO in mind.
Premade KB Articles: The Ugly
It doesn't always happen, but things can get a little bit nasty if you trigger Google alarm. Search engines could see premade articles as stolen or spinning content. Let's proceed one step at a time.
Content Spinning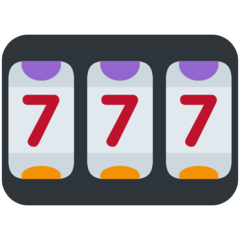 You won't get any value out of contents that already exist on different sites. That's where some people think that changing some words and phrases can make the difference. Actually you can make things worse!
Content (or article) spinning is the practice of rewriting a piece of text using synonyms and grammatical tricks. The point is to create dozen of new "unique" pieces of content. This is a black hat SEO technique.
If you are thinking about changing a few words here and there with SEO in mind, think twice. Be aware you are risking to unlock a massive search ranking penalty. Recovering from it is very difficult.
The thing is that thousands of websites are hosting the same KB articles. Some could contain slight changes. At the end of the day, Google could detect some of your articles as content spinning.
Content Stealing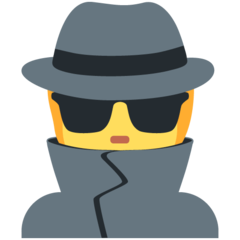 Now that you know that changing a few words can make things worse, you could think of leaving things unchanged. Although it sounds reasonable, you still risk incurring in penalties for DMCA (copyright infringement).
Who owns premade KB articles? You or one of the thousands of website that hosting the same article? Answering to this question is difficult, if not impossible but here is the thing. Knowing who owns what is not relevant.
The real deal is to prevent people and evil competitors from sending a DMCA takedown notice. To secure your rankings, you should consider to prevent search engines from indexing premade articles.
This way you avoid getting yourself in trouble with rankings. You can safely use premade KB articles for the very reason they exist. Helping people find information and solving problems. They are not meant to be used as a method to increase organic traffic.
Bonus Tip 1: Further Support Ticket Improvements
Another cool way to manage requests is to let customers know the esitimated wait time for WHMCS tickets. This also serves other purposes:
Customers know your opening hours and holidays
You let them see how many people are in the queue
They can buy skip-the-queue premium ticket
Or report an emergency. Penalty fees may apply
Next you can begin providing support with Service Level Agreement in WHMCS. SLA is the practice of providing guaranteed availability of specialists to solve any problem within a specified timeframe.
In essence is for customers who are willing to pay for quickest support. You can think is a way to monetise on support tickets for most important customers.
Bonus Tip 2: Live Chat
If you happen to use a software like ChatStack, you could face a couple of problems. While is great you can instantly engage and chat with people browsing your website, the software does not distinguish between visitors, customers and administrators. This creates the following problems:
You receive notifications about administrators' activities
Customers bypass support tickets and use the chat that is reserved to pre-sales questions
That's why we created this action hook for WHMCS that saves you a lot of headache. Basically it stops tracking and notifying administrators' activities and prevents logged-in users (customers) to initiate a chat session.
Speak Your Mind
Cancel Reply