On Google Ads Integration with WHMCS and Open Source
On Google Ads Integration with WHMCS and Open Source

Written by Davide Mantenuto
Back
Posted on 10 january 2021 / Updated on 24 january 2021
Reading time 2 minutes
Within the next few weeks our site will start displaying Google Ads on blog posts and docs. The motives behind this are that we're trying to achieve two important goals.
One. We want to understand how Google Ads can work with WHMCS. We have plans to integrate it with Mercury. This module already turns WHMCS into a CMS and comes with SEO. Ads would be a nice addition to complete the suite.
Two. Our long-term goal is to shift to a sponsor-driven business model. It will take long before we can open source all modules. In the meantime Google Ads could help speeding up the process as we attract lot of visitors.
If you are interested in knowing more about ads, continue reading. Below we're going to share with you all details.
Developing WHMCS Modules to Display Ads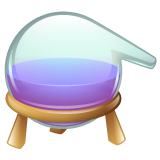 Not long ago we posted our experience in working with SEO for a period 8 months. We have been able to increase traffic by 462%.
We didn't hire an SEO expert. We did a lot of research and A/B testing as we were creating Mercury, our SEO module for WHMCS. Basically we used our site as workbench to run our SEO experiment.
For things like SEO and Google Ads, learning by doing is more effective than simply being told. That's why we decided to display ads on specific sections of our site (blog and documentation).

We are going to put all our findings in Mercury. The module already offers the possibility to use WHMCS as CMS. It also comes with all the needed SEO enhancements. Now we want to extend it to ads.
You can expect updates on the mater. Once we finish, Google Ads will be integrated in Mercury so that anyone can benefit from it.
Disaffection Towards WHMCS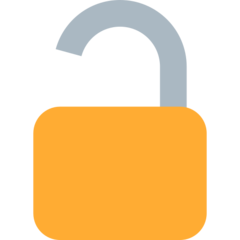 If you've read is WHMCS getting worse?, you should know that we're not liking the "new" WHMCS. We still think it is the best solution to start a hosting business but it is being poorly managed for too long.
We decided to stray away from WHMCS. Don't worry, we're not abandoning it. It's just we are no longer in the mood to help WHMCS staff with our feedback and bug reporting. They don't listen so there's no point in continuing.
In this respect, we are opening new channels to potentially reach new customers as we want to get rid of WHMCS ones:
Our SEO efforts are attracting many new visitors
On Github we are releasing lot of scripts. All free and open souce
We removed our products from WHMCS Marketplace and forum
The idea is that one day we will open source all our WHMCS modules. We would like to shift to a sponsor-driven business model. This way anyone can join to contribute improving modules and use them for free.
Before taking such a big step, first we want to test the possibility of speeding up the process with Ads. Time will tell. In any case we've been already approved by GitHub sponsor.
Speak Your Mind
Cancel Reply