Modules' installation guide
Modules' installation guide
Download
Visit
modules
page (make sure you are logged in) and click on the module you have just purchased. Go to
Manage
. Select the appropriate PHP version and press Download button.

Upload
Uncompress the downloaded Zip file and upload all files to the root directory of your WHMCS with an FTP client. For more details take a look at the animation below.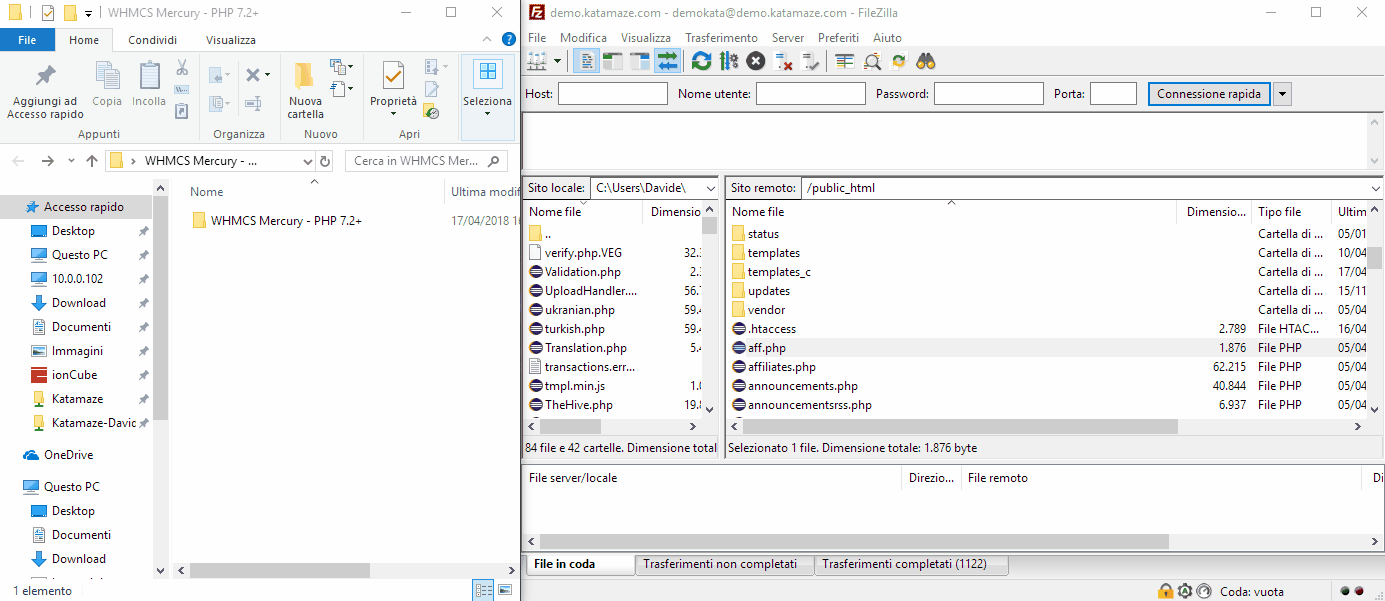 Activate
In your WHMCS back-end navigate to
Setup > Addon Modules
page. Find the module in the list and press
Activate
to start the installation. If you cannot access this page because of a blank page or fatal errors please read our
Troubleshooting Blank Page / Oops Error Message
guide.

After the installation is complete press
Configure
button to insert your license key and grant access permissions. Once done click
Save Changes
.

Further steps
Depending on the module you purchased, there could be further steps to complete the installation.
Mercury: visit Addons > Mercury > Settings
Commissions Manager: visit Addons > Commissions Manager > Statistics > Front-end and Setup > Addons Modules > Commissions Manager > Configure

Advanced Localisation: visit Addons > Advanced Localisation > Integration and Setup > Addons Modules > Advanced Localisation > Configure

Browse all the available tabs, options and features to make sure that the module is configured exactly as you expect.
There's something more
From Q3 of 2017 we started rebuilding all our modules from scratch to implement new technologies (
SorTables
,
HereLang
,
MagicInput
) and give you a better user-experience. At the moment of writing, Mercury and Billing Extension are our state-of-art modules. Soon we will bring all these innovations to all other modules too starting with
Commissions Manager
and
Advanced Localisation
.
Visit our
Lab
to get more information and join our best development tool! You can ask
new features
,
report bugs
and
rate
existing projects.