WHMCS Advanced Filtering, Sorting and Exporting Options
WHMCS Advanced Filtering, Sorting and Exporting Options
WHMCS Advanced Filtering, Sorting and Exporting Options
WHMCS Advanced Filtering, Sorting and Exporting Options

Written by Davide Mantenuto
Back
Posted on 23 january 2018 / Updated on 1 october 2020
Reading time 1 minute
WHMCS has a countless number of tables with a lot of information so numerous that it's very difficult to focus on what you are doing. The section that contains filters is clearly separated from table and often it doesn't offer you all the filters you need. Most of the time is not possible to export data on a spreadsheet and you can't hide specific columns to focus on the ones which interest you more.

SorTables is a powerful tool we developed and integrated in all our modules to simplify the interaction with tables. In any moment you can add, remove, move and compress all columns in real time.





Similarly you can move and delete tables' rows when this feature is supported. For example you can change the products' display order in your front-end by simply dragging rows.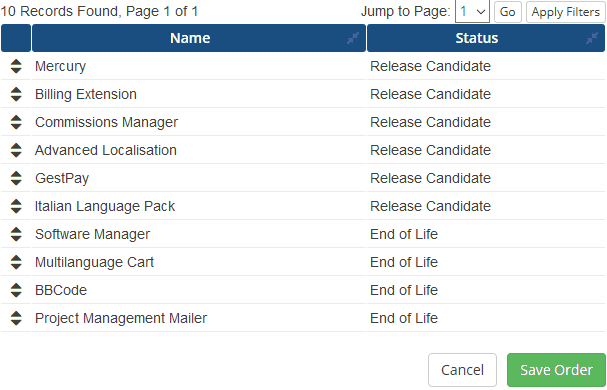 Filters are an inherent part of the table and are always available on every column. You can finally apply consecutive filters and count on the best type of input specifically chosen for you. If a column contains a date we give you the range date picker, if it has statuses you have a multi-select with type to search etc.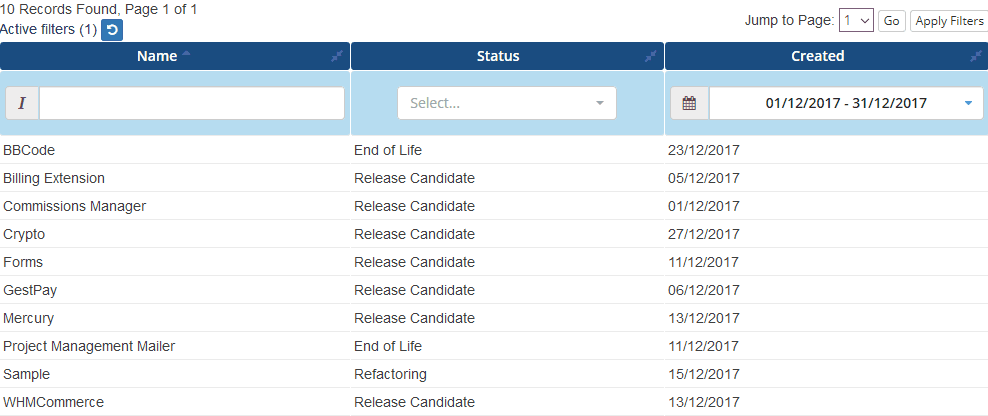 If nedded, you can export data on spreadsheet in one click. To make your experience even better we implemented also a system that notifies you exhaustively about the latest item you added or edited and also about the ones you have just deleted.




Last but not least there's an amazing feature that automatically stores the viewing preferences of every administrator such as column visibility, order, sorting and filters locally on the database. Preferences are linked WHMCS accounts and follow your administrator on every computer, mobile phone and browser.

Let's see some examples of how you can use this feature. Your accountant can change the viewing preferences of invoicing's table to display only Paid invoices of the previous month sorted by date with payment method and due date columns hidden. Similarly your sales representative could change it to show only Unpaid invoices of next month hiding company name and invoice date keeping totals column in first position.
Speak Your Mind
Cancel Reply