Customer Retention & Churn Rate Analytics for WHMCS
Customer Retention & Churn Rate Analytics for WHMCS

Written by Davide Mantenuto
Back
Posted on 6 october 2020 / Updated on 24 january 2021
Reading time 2 minutes
Growing Sales Further
Finding new customers requires investing in advertising. To this end Billing Extension integrates Facebook Pixel for WHMCS and Linkedin Insight Tag for WHMCS but there's an easier way to increase revenue.
It's cheaper to get current customers to place new orders than it is to find new customers. That being said, strategies that empower customer retention are crucial as they allow to extract more value from your existing customer base:
Improving your customer support
Starting loyalty programs
Offering discounts
Sending newsletters
Delivering engaging contents
All this plays an important role in customer retention but there's many companies don't do anything for customers cancelling or not renewing services. This is an equally important aspect that can make a significant difference.
Most providers don't even know if and why they're losing customers as WHMCS doesn't monitor this metric. Yes, there's a Request Cancellation feature but it's very limited and rarely used. That's where Billing Extension comes to help bringing customer retention and churn rate in WHMCS.
Customer Retention
Next time customers want to cancel a service, the module asks them what they want to cancel. Let's suppose we want to cancel a couple of domains.

The below animated gif shows how easily customers can let you know why they're cancelling their service. They can choose any of the predefined options or write a full description in a textarea. Since we're cancelling a domain, the module immediatelly provides Auth Codes as required by Registry.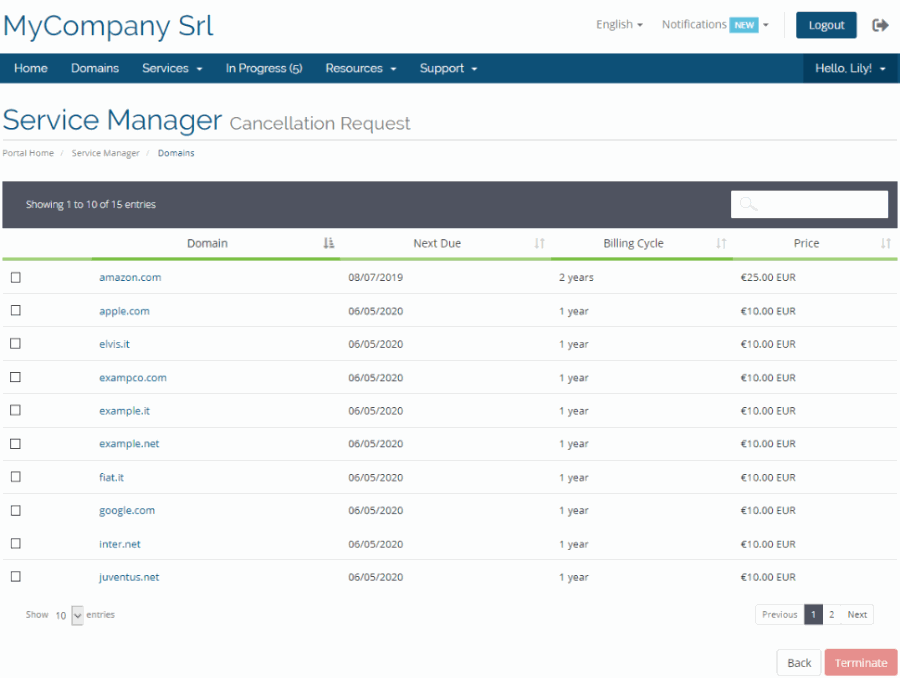 All cancellation requests can be reviewed from WHMCS administration. Here your staff members have all information to try retaining your customers (click to enlarge).

Churn Rate
Churn rate is the rate at which customers stop doing business with you. It helps understanding if sales are going well and plan ways to retain customers. The module provides such analytics tracking the following metrics on a month-to-month basis:
No. of products/domains at the start of the month
No. of products/domains at the end of the month
Monthly change in the No. of products/domains
No. of products/domains acquired during the month
No. of products/domains lost during the month
Churn rate (percentage)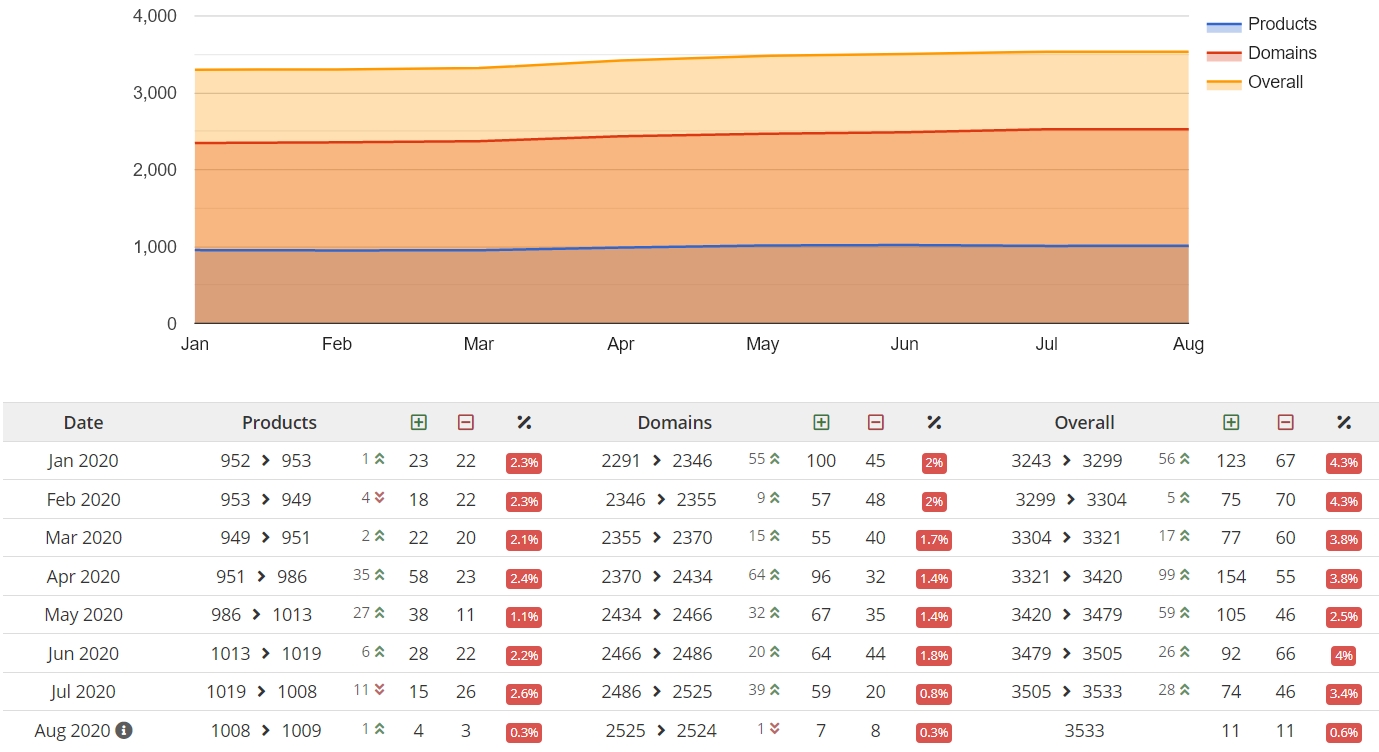 The report includes cumulative statistics (products & domains combined) and a graph. If you're intrested, this is the formula used to calculate churn rate.
(Lost products/domains at the end of Time Period / Acquired products/domains at the end of Time Period) * 100
Keep in mind that churn rate applies only to recurring items hence products/services with billing cycle listed below are ignored.
One Time
Completed
Free Account
Domains with registration period equal to zero
Speak Your Mind
Cancel Reply