360° Support
360° Support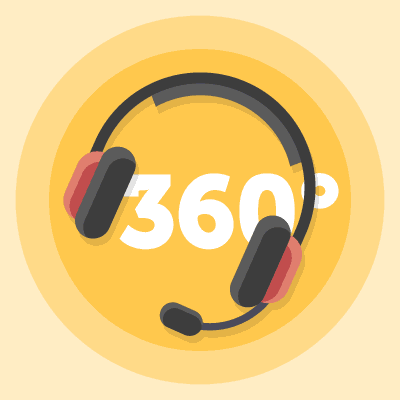 We are here to Help
Enterprise Support is based on Service Level Agreement. We are going to be your right-hand always ready to assist you.

Focus on your business growth. Delegate us responsibilities and duties involving WHMCS that drain you of passion.
14 years of experience in WHMCS at your service
Perfect your system with our support
Boost productivity
Please, be aware that 360° Support has a limited number of slots and that in this stage is reserved to italian-speaking customers.
Free
Pro
Business
Enterprise
Contact methods
Ticket
Email
Telephone, Skype
SLA (Service Level Agreement)
Guaranteed reply
Response time
Best effort
1 day
2 hours
1 hour
Intervention time
Best effort
2 days
4 hours
1 hour
Refund
5%
5%
5%
Katamaze Modules
Setup & Configuration
Updates
Feature request priority
Exclusive components
Included Modules


WHMCS
Setup & Configuration
Updates
Watchdog
Additional Services
Web Development
Web Design
Billing
Tier 4 Support
Monthly price
Setup fee (one time)
299€
299€
Additional WHMCS to manage
+50€
+50€
Fee
0€
199€ / month
Starting from 899€ / month
Request Quote
Free
Purchase Now
Request
Request
Hurry up! Limited slots available Terms & Conditions